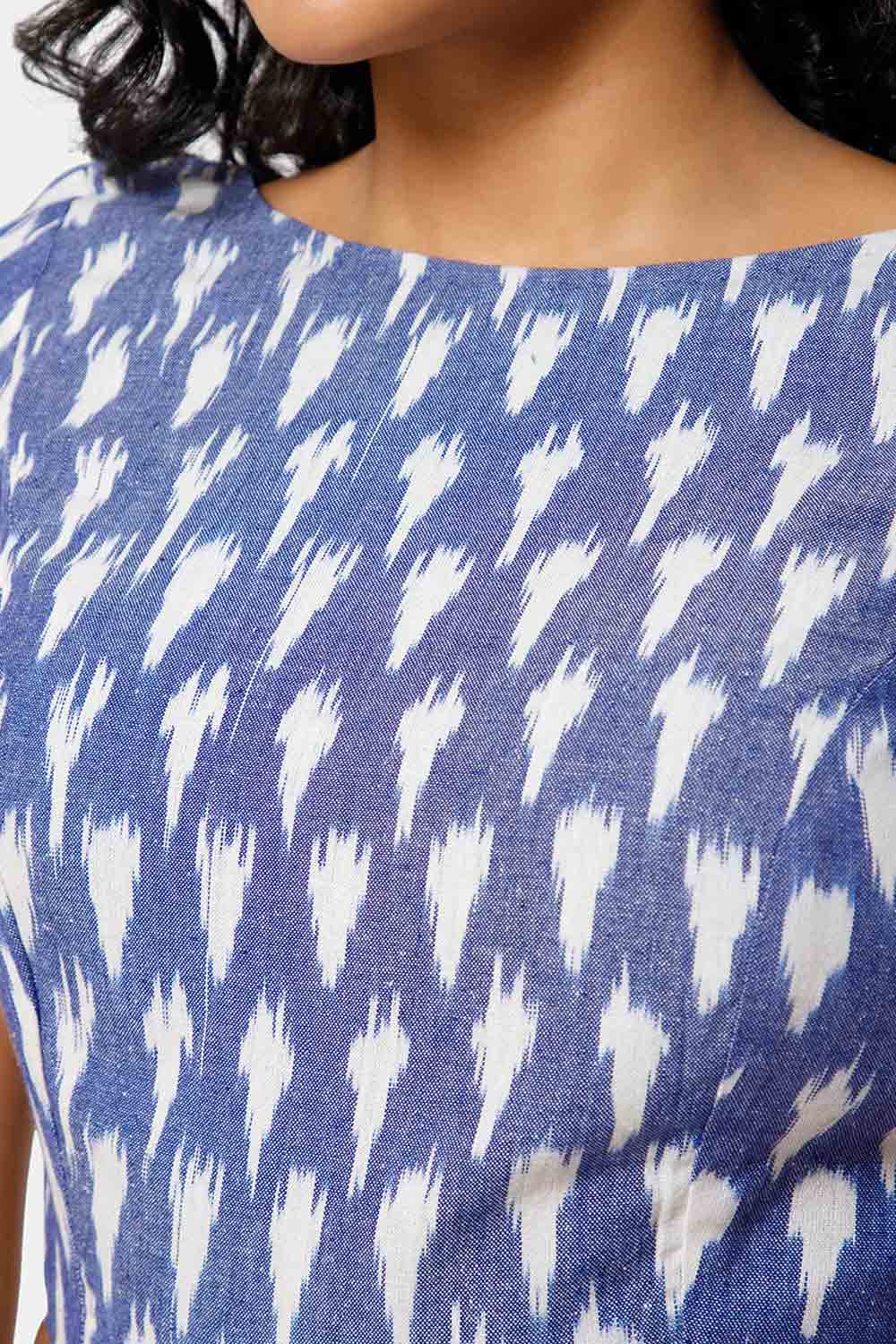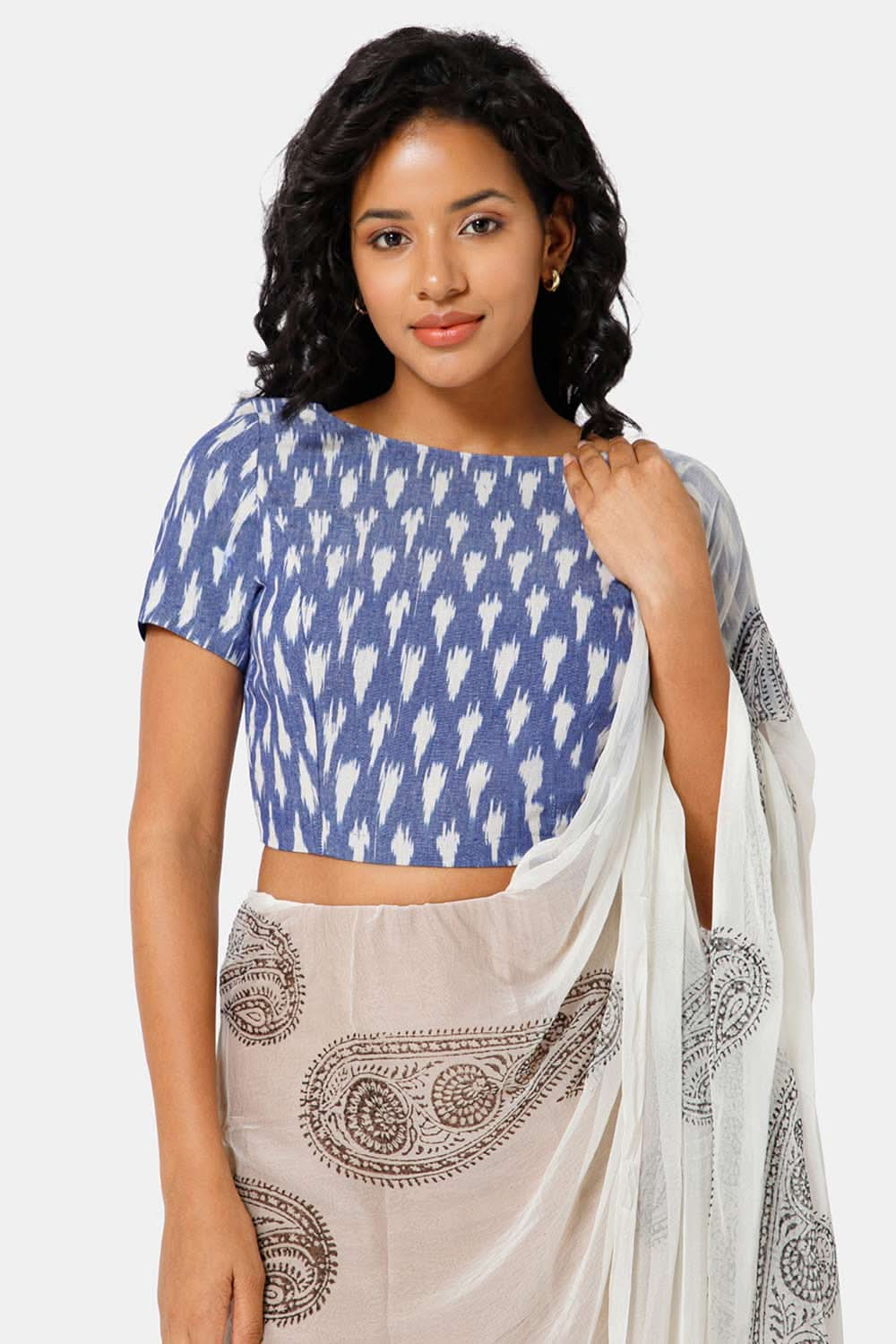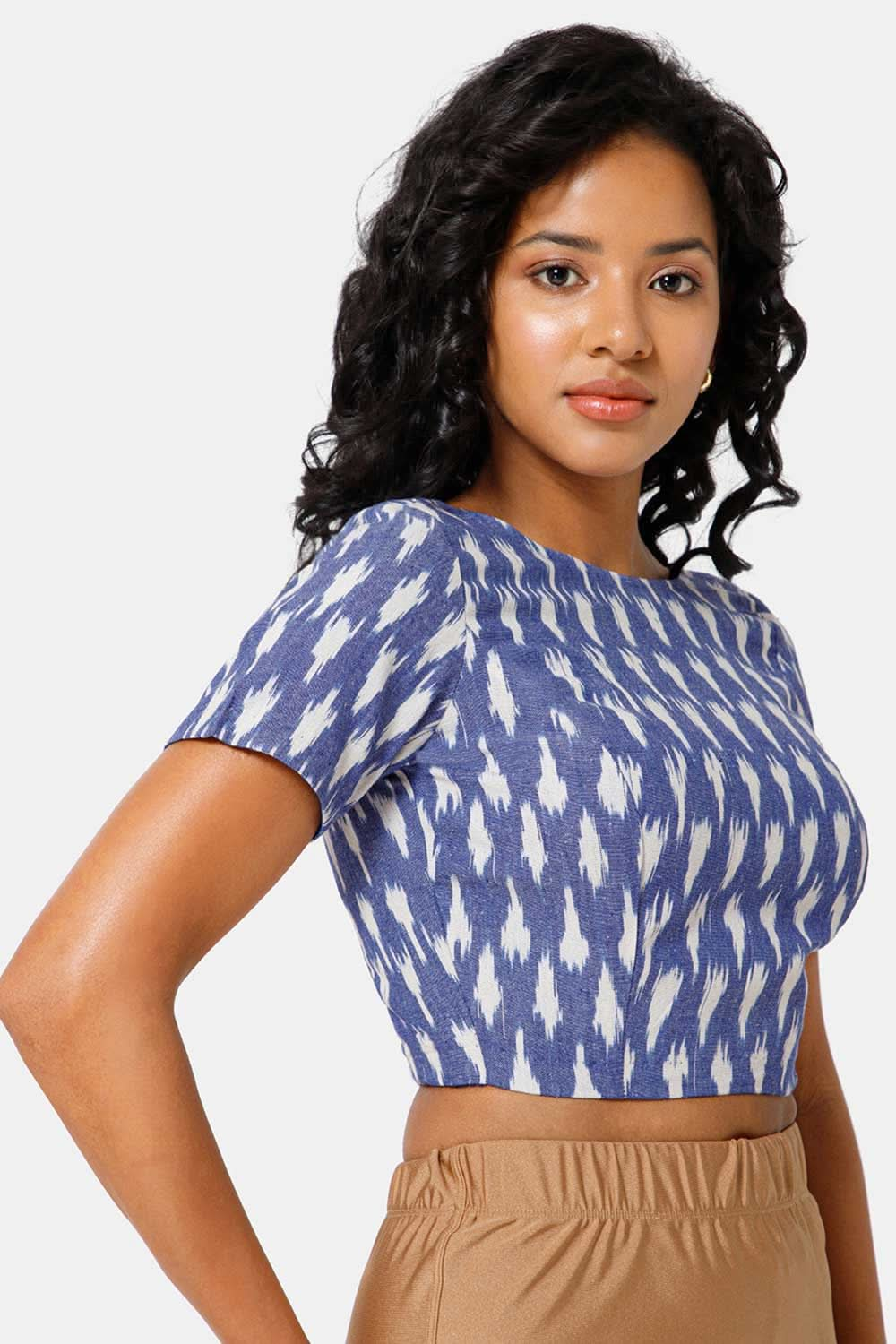 Naiduhall Princess Cut Boat Neck Short Sleeve Ikat Blouse - Blue - BU08
Thanks for signing up for restock notifications!
There was an error signing up for restock notifications. Please try again.
Sign up for restock notifications
* 100% Original Product.
* Free Delivery on Orders above Rs. 499/-
* PAN India delivery available.
* International orders incur a standard shipping fee of Rs.5,000/-, with additional charges based on weight.
Elevate your wardrobe with our Cotton Ikat blouse designed exclusively for women. Featuring a flattering princess cut, this blouse combines traditional craftsmanship with modern style for a comfortable and elegant fashion statement.
Specifications
| | |
| --- | --- |
| Style | Ikat Blouse |
| Fabric | Cotton |
| Wire | Non - Wired |
| Padded | Non-Padded |
| Closure | Back |
| Wash Care | Hand Wash |
| Back | Low Back |
| Knit or Woven | Woven |
| Usage | Suitable for Sarees |
Product Special Features for "Princess Cut Boat Neck Short Sleeve Back Open Blouse - Suitable for Sarees - Ikat Blouse - Woven Cotton Fabric":


Princess Cut: This blouse features a princess cut design, which is known for its flattering and fitted silhouette. It enhances your curves and gives you an elegant look.


Boat Neck: The boat neck design adds a touch of sophistication to the blouse, framing your collarbone and shoulders gracefully.


Short Sleeve: The short sleeves provide a comfortable and stylish option, making it suitable for various occasions and seasons.


Back Open: The blouse has a unique back open design, adding a touch of allure to your saree ensemble.


Suitable for Sarees: This blouse is specifically designed to pair perfectly with sarees, ensuring a seamless and stylish look when draped.


Ikat Blouse: Crafted from Ikat fabric, this blouse showcases intricate patterns and traditional craftsmanship, making it a unique and eye-catching choice.


Woven Cotton Fabric: Made from high-quality woven cotton fabric, this blouse offers breathability and comfort throughout the day.


Non-Padding: The blouse does not come with padding, allowing you to wear it with ease and customize it as per your preferences.


Back Closure: It features a back closure mechanism, ensuring a secure fit while maintaining a clean and elegant look.


With Seam: The blouse is designed with precision seams to enhance its durability and fit.


Care Instructions: To maintain the integrity and beauty of the blouse, it's recommended to follow these care instructions:



Do not bleach.

Hand washes the blouse gently.

Wash separately to prevent color bleeding.

Tumble dry on low heat.

Do not soak to preserve the fabric quality.


Low Back: The low back design adds a touch of sensuality to the blouse, making it a versatile choice for both traditional and contemporary saree looks.



Elevate your saree ensemble with this beautifully designed blouse, featuring a blend of classic and modern elements to make you look stunning on any occasion.