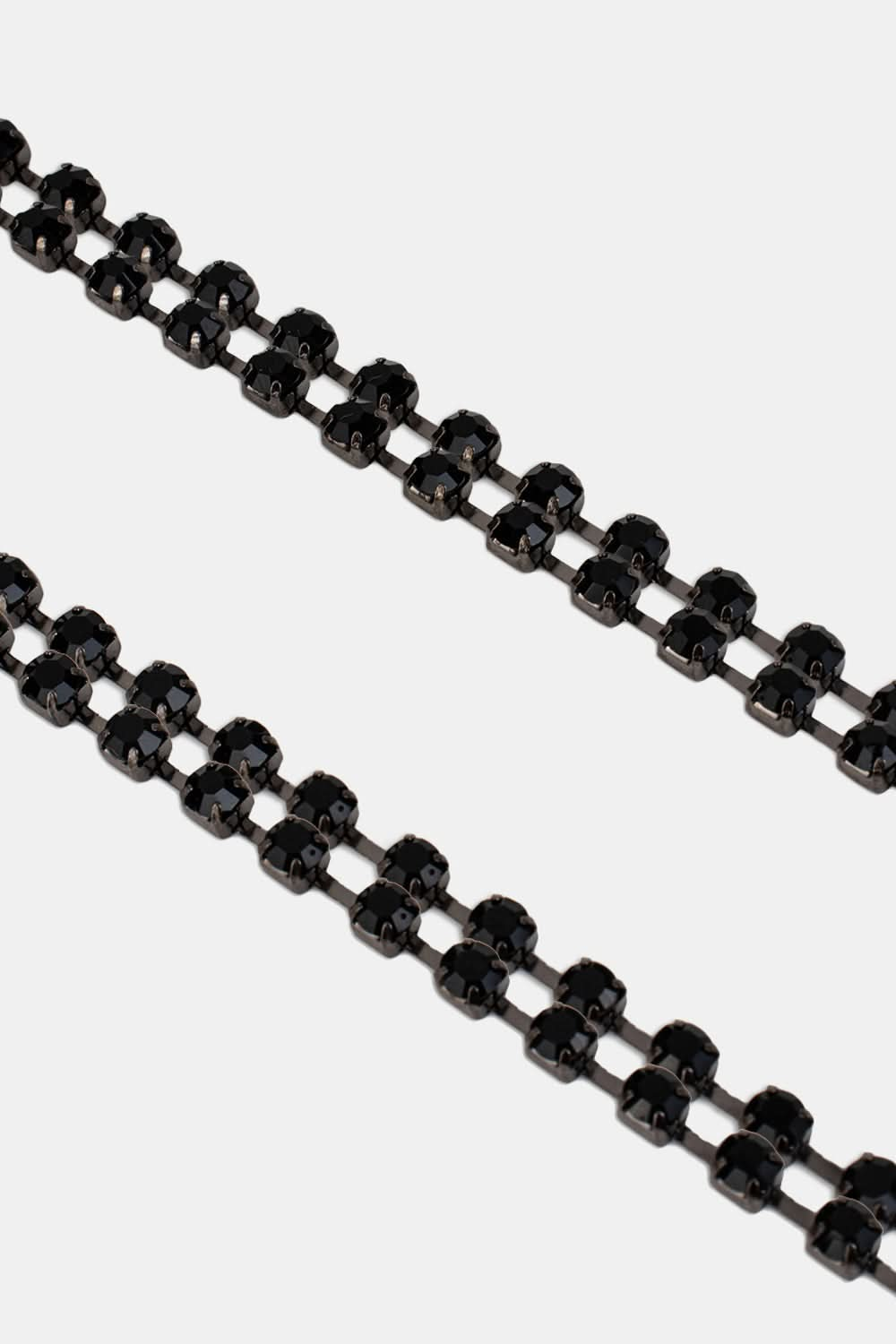 Intimacy Crystal Double Layer Detachable Strap - Black
* 100% Original Product.
* Free Delivery on Orders above Rs. 499/-
* PAN India delivery available.
* International orders incur a standard shipping fee of Rs.5,000/-, with additional charges based on weight.
Get ready to turn heads in your favorite backless outfits with our super trendy and comfortable backless bra, designed for confident and seamless wear
Specifications
| | |
| --- | --- |
| Coverage | Low Coverage |
| Wire | Non - Wired |
| Padded | Padded |
| Pattern | Solid |
| Wash Care | Hand Wash |
| Knit or Woven | Knit |
| Usage | All kind of inner and outerwear |
Highlights:
Double Layer Design: The Crystal Detachable Strap features a unique double layer design that adds depth and dimension to your outfits. The sparkling crystals create a mesmerizing effect, catching the light and drawing attention to your neckline.

Versatile Usage: This strap is not limited to just bras or lingerie. It can also be attached to a variety of outerwear garments such as tank tops, dresses, blouses, or even swimsuits. The detachable feature allows you to customize your look and experiment with different styles effortlessly.

Secure and Comfortable: The Crystal Detachable Strap is engineered for both security and comfort. It attaches easily to your existing bra or garment with sturdy metal hooks, ensuring a secure fit throughout the day. The straps are adjustable, allowing you to find the perfect length for your desired level of support.

Durable and Long-lasting: Crafted with utmost precision and using high-quality materials, this detachable strap is built to last. The crystals are securely set and won't easily come loose, ensuring that your accessory remains intact and sparkling for a long time.

Fashion-forward Accessory: Add a touch of glamour to your outfits with the Crystal Detachable Strap. Whether you're attending a special occasion, a night out with friends, or simply want to elevate your everyday look, this accessory is the perfect way to make a statement and showcase your unique style.
Uses:
Enhances the appearance of bras, lingerie, dresses, blouses, and any kind of outerwear.
Adds a touch of sparkle and elegance to any outfit.
Customizes your look and allows for versatile styling options.
Suitable for special occasions, parties, and everyday wear.
Makes for a stylish and thoughtful gift for fashion enthusiasts.